Topic: Sim Proposal: The Witcher (Includes Videos!!!)
Hi everyone. I've been talking about starting a sim centered in the world of The Witcher, though many of you (I gauge from what little response there was) don't know much about The Witcher to really get into it. I have taken it upon myself to make becoming familiar with The Witcher a relatively quick and simple task.
If you like High Fantasy...or perhaps to further explain: if you like magic, sorcery, potions and elixers, monsters, knights, epic Medieval battles and sword fights, drunken tavern brawling, seduction, if you love settings where dwarves, elves, half-elves, halflings, gnomes, goblins, dryads, or other mythical creatures live, argue, joke, fight over land, and get into drunken bar fights, or if you like Dungeons and Dragons, Lord of the Rings, the Chronicles of Narnia, the Shannara series, or countless other fantasy settings and books - then this is worth a peek!!!
It should be known that while Witchers are the focus of the books and the game (soon to be games), they are not the only people around with enough magic to shake a waffle at: Enchantresses, Wizards, Druids, and other magical beasts roam the lands spinning curses, casting spells, and battling great beings such as Ifrits (a subcategory of Genies - these are the type that'd sooner nuke a whole city than grant a snot-nosed kid a simple wish for a bit of food), or purging the land of the unnatural and studying creatures they do not yet understand under a microscope, or if you're a druid, living with the unnatural and studying creatures you do not yet understand by learning from them.
The life of a Witcher is about being a mercenary - the best in the land, and being the only person the commonfolk can turn to when Demons take over farms, Vampires and Werewolves begin feeding on livestock and children, Zombies attack merchant caravans, Wyverns start snatching up midnight snacks, or in the most rare occasions, a member of royalty needs a curse lifted from them. Witchers master the art of Martial Combat, the use of one-handed Signs (a form of magic casting), the creation of potions and elixers that enhance their martial and magical prowess, and of course vast knowledge of all types of beasts found throughout the land.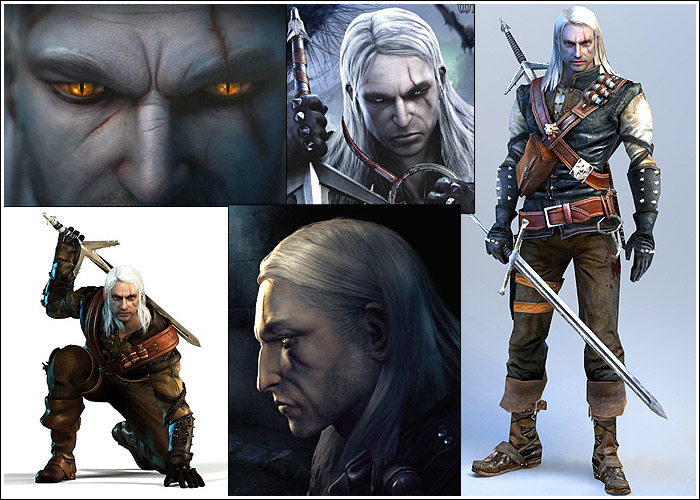 Follow the link to my Witcher Blog, read the explanation on Witchers and/or watch the two videos below (they're HD videos, good quality video and sound). Edit: I think just by the intro video alone, you can very easily learn all you need and get hooked!
Please share your comments, questions, or post your interest in playing in a sim based on The Witcher below.
~Robert
http://witcherprp.blogspot.com/
Last edited by RLongtin (2010-08-19 06:51:12)