Re: Phantasm, Office - Deck 5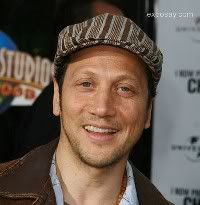 Danny was uncertain how much explaining he would have to give - if Alex hadn't read the wave, he'd have way more work to do - as Alex had read wave, it would be unnecessary to start from the beginning. He hoped Alex's nonverbal response meant the latter anyways.
"What I'm offering are customers directly to your doorstep and exclusive advertising on my cart." He paused. "Here's what I ask - you pay me 1 plat per hour plus whatever percentage of my fares you like at a minimum of 25%. A one-stop fare is rarely more than one gold. What I offer in return - per hour of running this program I will advertise exclusively for your business and promote the discounted fares and during that time I will only drive your customers to or from Phantasm." He paused again before summarizing. "What the customers get is discounted fares on my shuttle service to help encourage them to come to Phantasm, plus when they show up they will have spent less money on my services getting here which means they will have more money to spend when they get to the door. Plus anyone who doesn't take a lift here will still see your business advertised on the side of my cart."
"Some of the other advantages - people who have mobility issues that might not be able to walk here now have a means, or if they can make it here but the trip is too far for them now they can get here quicker - all at reduced price. And like I said, whatever they don't spend on my services they will end up spending here, so you'll get people who just need that little bit of encouragement by seeing a discounted shuttle service."
His posture shifted to one that was a bit more relaxed, indicating that he was about to be very frank with Alex. "Ultimately the 1 plat per hour fee is necessary to cover the cost for me working exclusively for you in that time span - I'll be passing up possible business that doesn't involve Phantasm so that takes care of my expenses, and in return you are getting the promotional advertising which at 1 plat per hour is a fraction of what you would pay elsewhere for promotions. So really the question is whether the percentage of the fares is worth the clientele that come with it." Danny correctly assumed that 1 plat per hour for advertising was not an item of debate, it was too good a deal when you consider the alternatives.
"We can start with a short trial period and move up to a renewable contract if you like the services you receive." Danny mentally braced himself for a counteroffer.
~Danny Franco
OOC: As a fair reminder, 1 plat is roughly $10 US currency, so the 1 plat per hour is the equivalent of a job that's better than min wage in the US or en par with a min wage job in Canada. 1 gold is roughly $5 US currency, so Danny's suggesting Alex pay as much as $1.25 US currency minimum per client he brings to Phantasm, probably (realistically) averaging closer to a minimum between $0.75 to $1. And Alex can pay a larger percentage of the fares at his option. A lot of numbers to crunch there...let's see what Alex thinks...
~Robert
Last edited by RLongtin (2012-12-01 19:59:04)