Topic: Episode 1: Making Friends and Shooting People
Nar Shaddaa is known for a few things, crime, pollution and backstabbing Hutt gangsters, but to the soon to be crew of the Eliza Battle, all of that was just *Centaxday.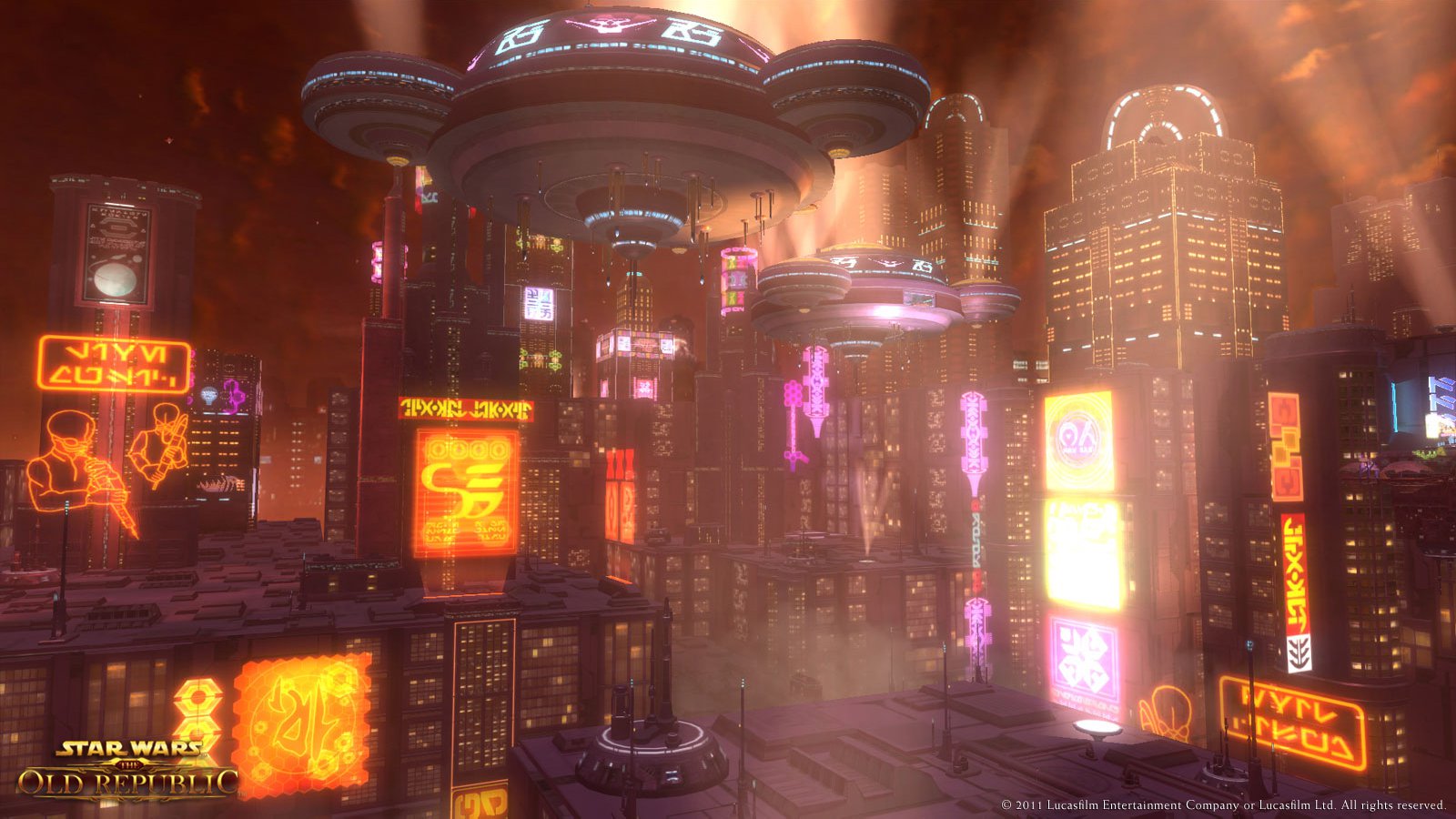 You all got the call, it was from your fixer. Rhoza Feldan, the Zabraki hadn't let you down before so you made your way to the Promenade, the safest place on Nar Shaddaa, safe being relative of course, but you knew as walked through the glitzy neon streets and passageways that you wouldn't be shot in the back by some tweaker hopped up on Spice.
You arrive at your destination. Docking Ring 1465, to find the viewing shutters closed and Rhoza sporting her trademark viscous grin.
"Glad you all could make it. I've got an... Interesting proposal for you. "
*The Coruscant Galactic Standard Calender, has five day weeks, and seven week months. Centaxday, is essentially Tuesday
"I know what you're thinking. "Did he fire six shots or only five?" Well to tell you the truth in all this excitement I kinda lost track myself. But being this is a .44 Magnum, the most powerful handgun in the world and would blow you head clean off, you've gotta ask yourself one question: "Do I feel lucky?" Well, do ya, punk?" -Harry Callahan

Hi, I'm from Detroit! (Yes it did suck)