Re: Storage Decks 7-15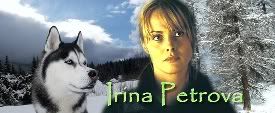 Irina updated the scenario in her thoughts. 'Terrorists smuggle an implosion assembly method fission bomb on station. Bomb detonates and destroys Greenleaf no survivors.'
Irina made the military decision that the likely outcome was death for everyone on the station as colateral damage. She would take an aggressive approach and deal with the potential threat directly with high risk bomb suppression and diffusion. No evacuation necessary as all civillians are to be considered 'dead man walking' for the duration of the operation.
What was her purpose now?If the real Irina died in the desert has her spirit already left this meat body?
-Irina
Last edited by Raj (2012-04-21 13:05:03)