Topic: Sim Proposal: D'ni - Infinite Ages

Stranger...dare you travel to D'ni and unravel its mysteries? Have you journeyed to Yakul? Oasis? Myst? Riven? Shimar?
Here, press your hand on the image in this book if you are courageous enough to travel to D'ni and perhaps study in The Great Library a time, or travel to Ages yet unknown to you. Don't worry! You won't be leaving Earth with this book, but be warned: a great many Ages are dangerous, take great caution in opening those books...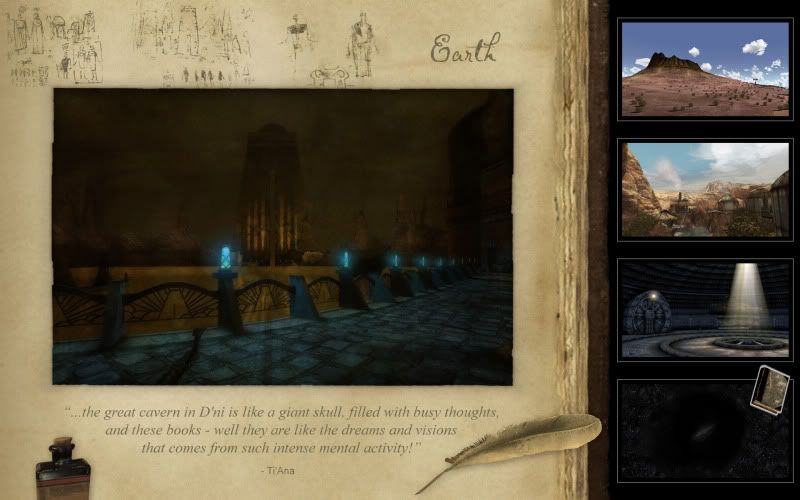 Edit:
In all seriousness - if you click the image, you will be taken to my D'ni Blog Page, which contains information on D'ni and the Myst series, as well as useful links!
See the official game concepts below!
And yes that is the D'ni alphabet and yes that is intended to be the gold-color of the ink the D'ni use!
Last edited by RLongtin (2012-01-16 21:41:24)