Topic: February 2011 Referendum Results
The results came in last night, and here they are!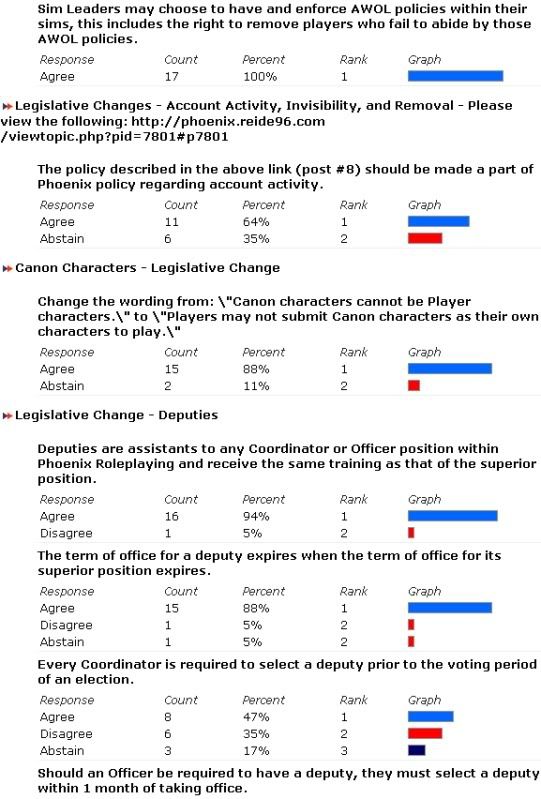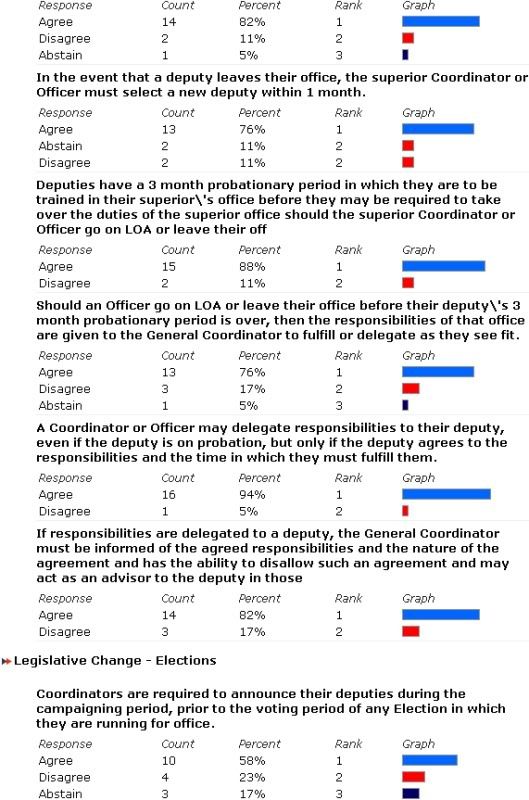 Though everything passed, I was surprised that the notion of Deputies for Coordinators was such an item of debate! Not that it's a bad thing, I'm surprised because we discuss these things in the forums so that everyone can voice their own opinion prior to the vote. I feel that for every vote of "Disagree" we're seeing more and more people who prefer to voice their opinion via a vote rather than in the forum.
Not every person has to voice their opinion in the forum, but the more voices we hear in the forum, I feel, the more solidity we have in our legislature and thus in our government.
Also keep in mind that if you feel we should change something, you are always free to voice your opinion! If you disagreed with something that was made legislature (i.e. one of the items above), then you can raise that point and we can discuss how to rework it so that it is more agreeable to everyone!
If you don't want to voice your opinion publicly, you can always send me a message or an e-mail voicing your opinion and I can make a post in the forum stating that "an anonymous party wishes to bring an item up for debate". If you have any points to make you may do so either when contacting me or in the area reserved for that discussion.
And a quick reminder, the Elections are coming up soon - be ready!
Robert Longtin
Elections and Voting Coordinator