Topic: February 2012 Referendum Results
And the results are in.
Although I had suggested a re-vote as a likely means to handle a tie, it appears we do have one although some more attention on how to handle a tie will be needed. Discussion on this will be handled by the Administrative team until a conclusion can be reached.
My formal recommendation would be a renewed proposal for the amendment that might better appeal to both sides.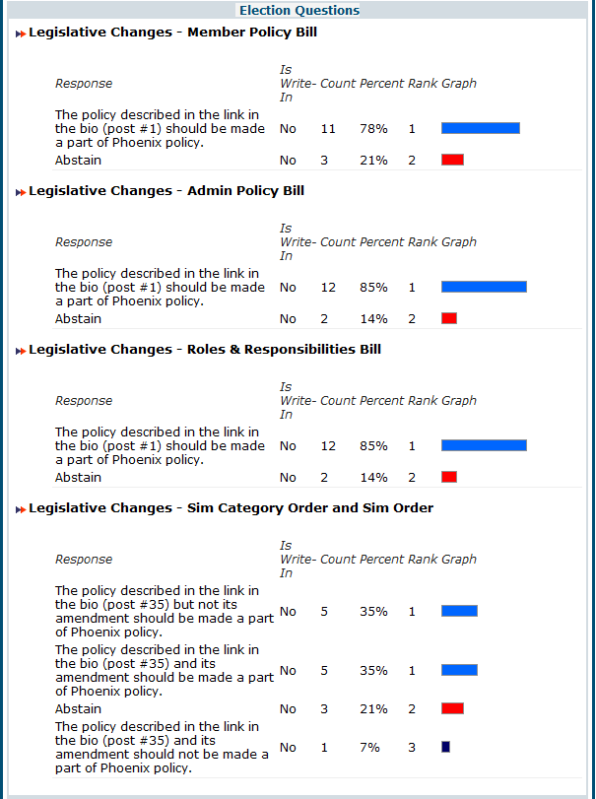 Robert Longtin
Elections and Voting Coordinator